Clocking In and Clocking Out – Kronos
St. Vrain Valley Schools has moved away from Time Clock Plus to Kronos as our clocking in/out software. In order to access Kronos, you can clock directly in at the Innovation Center (outside of the staff cafeteria) or you can do it through the Kronos app which can be found on Classlink. IMPORTANT: IN ORDER TO CLOCK-IN/OUT YOU MUST BE ON THE ST. VRAIN VALLEY SCHOOLS NETWORK.
To access classlink, follow these steps:
2. Type in your credentials.
3. After you have logged in, click the "+" sign in the upper lefthand corner to open the app library.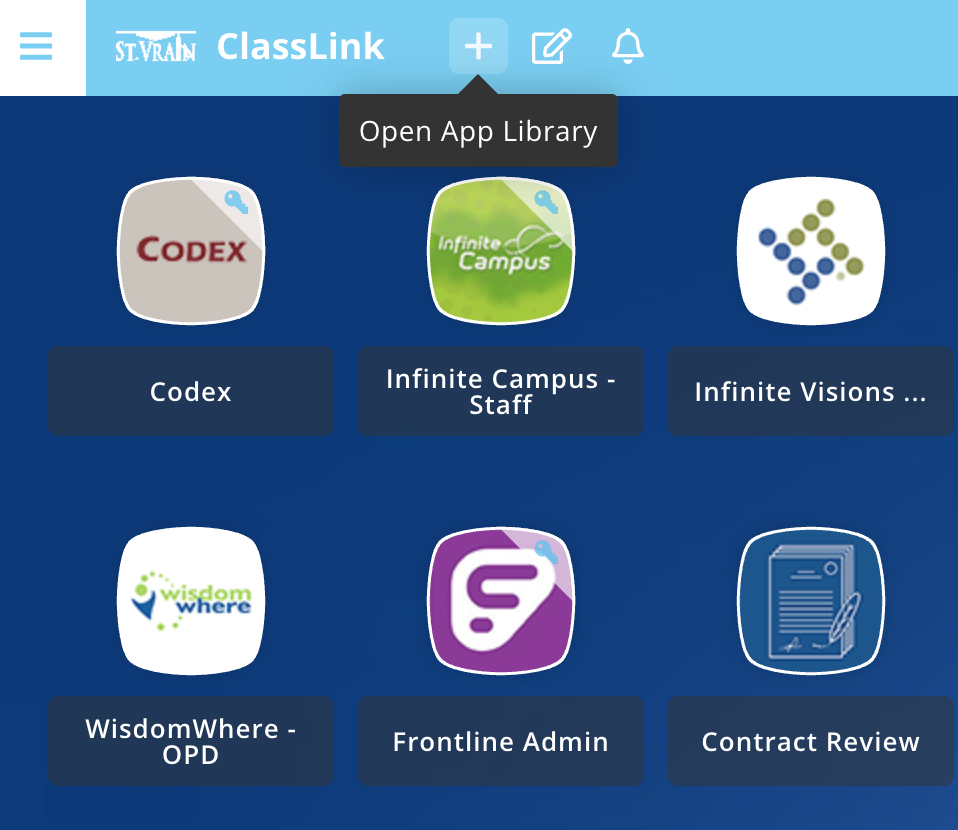 4. In the menubar type in "Kronos."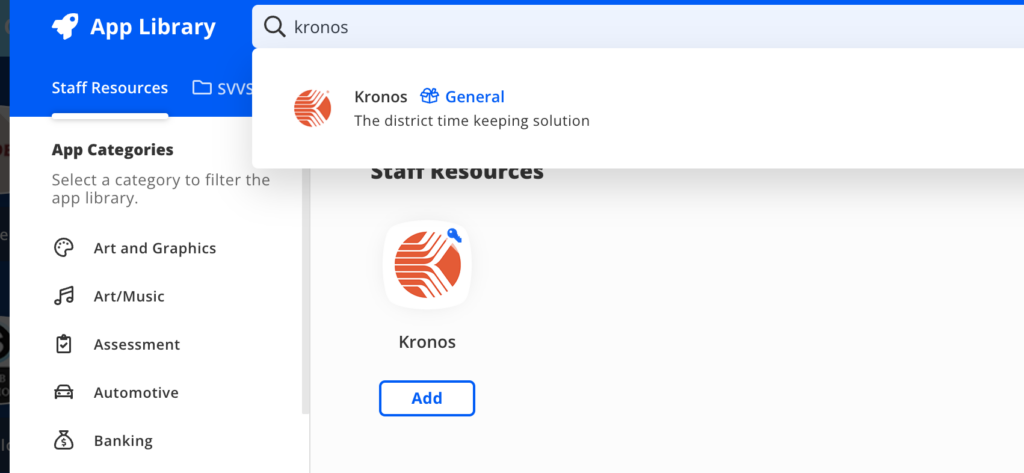 5. Once it populates, select add. You should now be able to access it from your Classlink home screen.
Clocking In & Out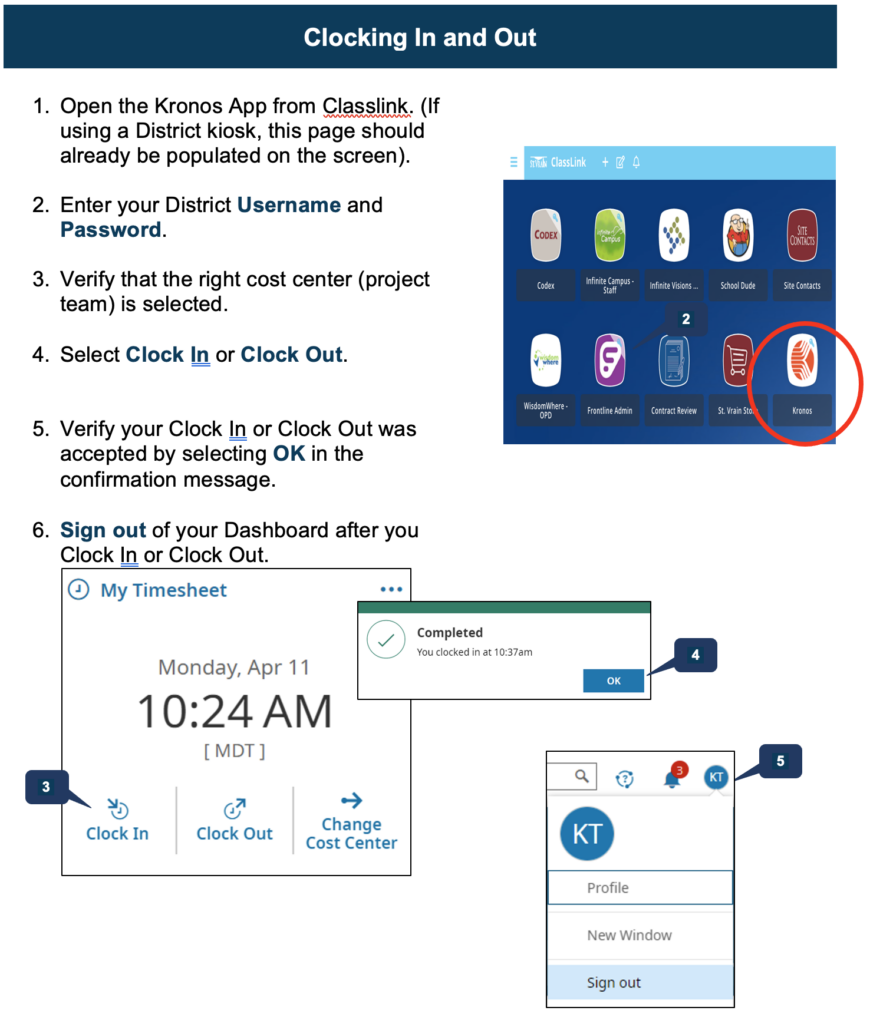 How to Change Your Cost Center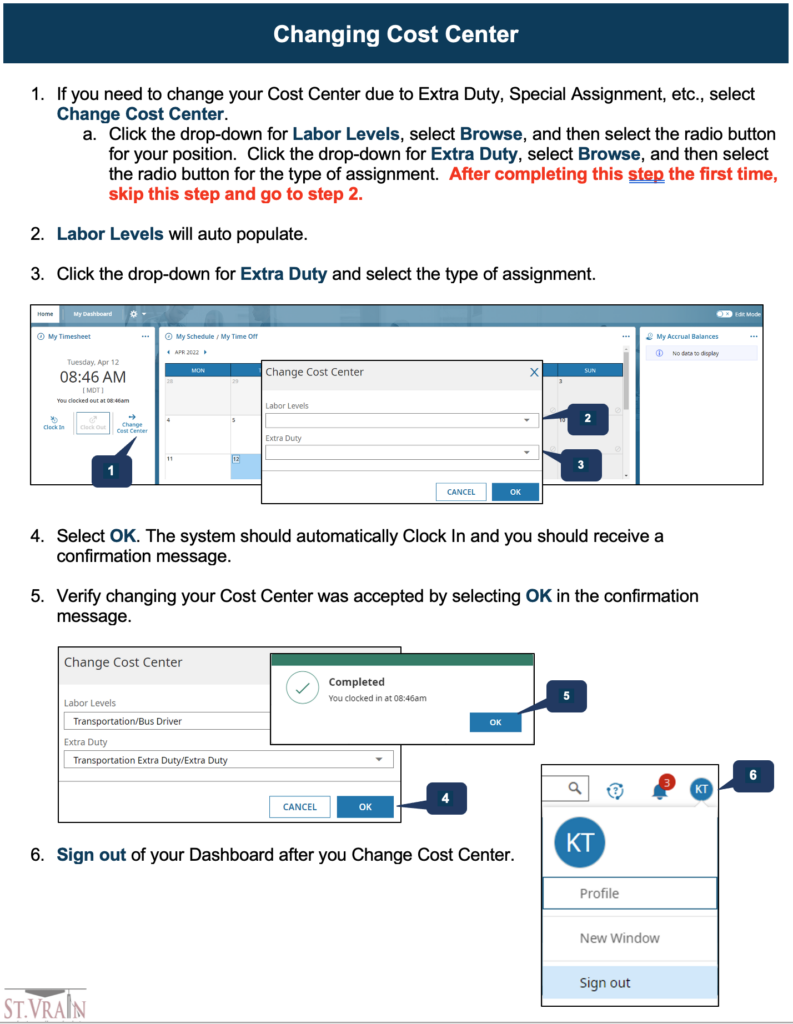 Submitting Your Time Sheet
You must submit your timesheet every week. If you are done working on a Friday and will not be working over the weekend, you can submit it on Friday. However, if you are working over the weekend, please submit it on Monday.
The one exception to this is if you have a change request to submit. If there is a change that you need to make to your hours, please submit the change request first. Once your manager has approved your change, you may then submit your timesheet.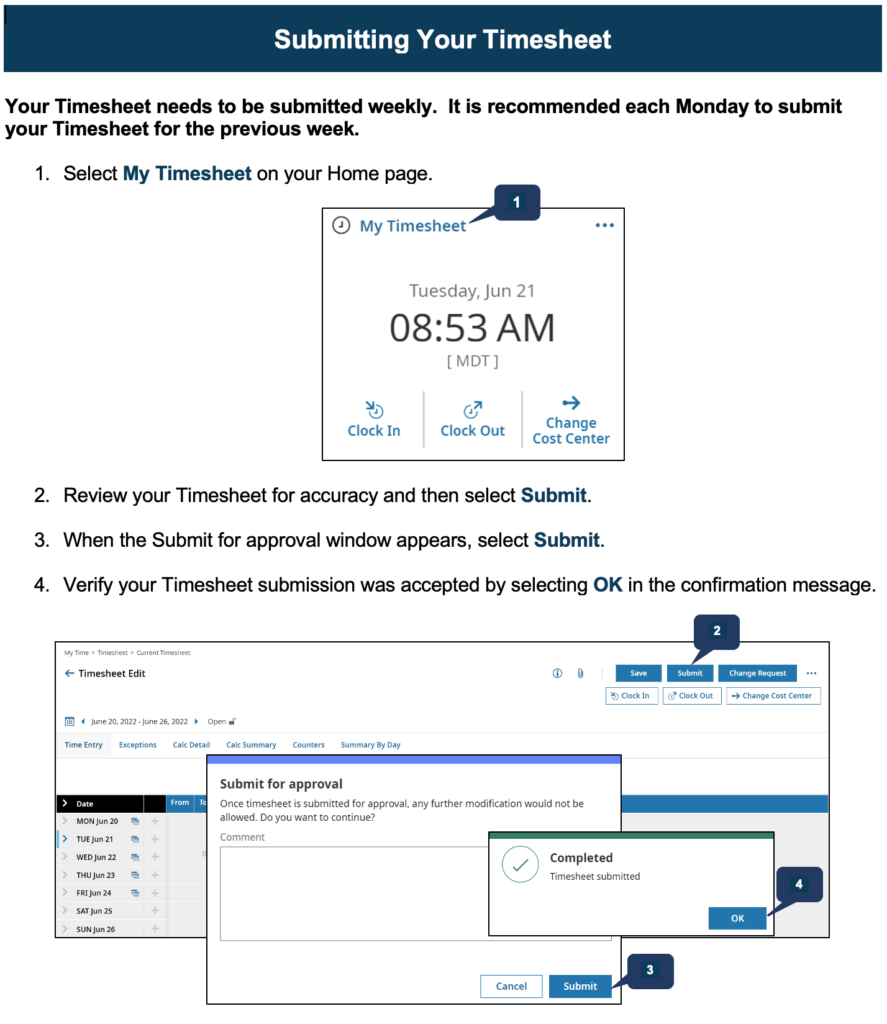 Change Request