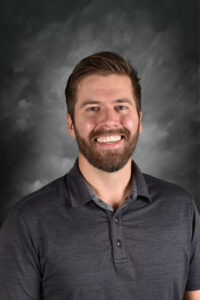 Title

Aeronautics Instructor

Email

Department

Aeronautics

Bio

Josiah Slaydon is an aviation enthusiast and lover of anything pertaining to aircraft be it flying, maintaining, or building. Before coming to the Innovation Center, he spent several years in the aviation industry flying everywhere from the Arctic Circle to the deserts of the Middle East. He recently moved to Colorado from North Carolina, where he was flying UAVs for UPS. He was initially drawn to the Unmanned Aerial Systems part of aviation because of the useful and practical applications they can provide such as data collection, medical logistics, search & rescue, research….and the list goes on. He was drawn to education by the joy he found when seeing others learn and progress in the aviation realm. His desire is to challenge students to use UAS to help solve our world's problems, and instill best aviation practices. He is also excited about the growth and learning he will receive from his students and their ideas. He is very grateful for the opportunity to be part of the Innovation Center team. 

In his spare time, Josiah loves spending time outdoors be it cycling, hiking, skiing, or just enjoying a nice evening.