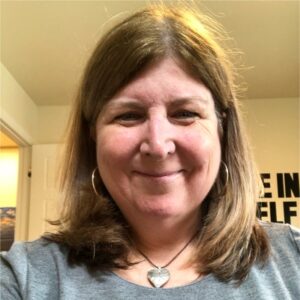 Title

Instructional Cybersecurity and Technology Manager

Email

Departments

Cybersecurity
Information and Communications Technology

Bio

After college, Ms. Cerrone worked in the financial industry for 7 years at Bay Bank in Boston.  Although she enjoyed the challenge of the product management group she worked with, there was something missing.  Ms. Cerrone's mother was a middle school ESL teacher.  She saw the dedication and passion she had for her students and they had for her.  She helped her mother set up her classroom, grade papers, and help students when she could.  Ms. Cerrone saw first hand the challenges that teachers and students go through.  Instead of being part of the problem in complaining about a broken system, she decided to become part of a solution.

Ms. Cerrone started this wonderful journey in education almost 25 years ago and never looked back.  She started teaching in Boston at Oliver Ames High School, developing one of the first school websites with all teachers having their own websites as well (teaching teachers HTML 20 years ago was not easy).  Moving to Colorado, she was one of the initial teachers in the IB Math program and created one of the first Computer Science and Web Design courses in this district 15 years ago.  Ms. Cerrone was part of the inaugural group at Mead High School, building all of the technology curricula for Mead High.  She also helped create the Engineering Program at Erie High School.  Prior to joining the Innovation Center, she spent several years as a Computer Science Instructor at Silver Creek. She is excited to be building a new Cybersecurity Pathway at the Innovation Center and joining our amazing team. We are excited to have you Beth!