The Entrepreneurial Zone is designed to build a collaborative culture for students, staff and the community.  It's a Zone for individuals to build an Entrepreneurial MindSet, understand the entrepreneurial process, build knowledge around business concepts, develop ideas and seek support through a community of student designers, as well as internal and external industry related experts. The Entrepreneurial Zone will enable individuals and teams to bring concepts to reality through workshops, courses, mentors and financial support opportunities.  
Entrepreneurial Mini-Certification Program:
This certification program is designed to give students access to the Entrepreneurial Zone, infuse the Entrepreneurial MindSet into their lives and education, open up funding for business ideas and to connect with the Innovation Center and its programs.
The certification is made up of 5 mini courses: E101, E201, E301, P101, P201 E courses are on the Entrepreneurial MindSet concepts and P courses are on the Pitch process.
The Interested Entrepreneur – This individual has completed Mini Credential E 101. The individual has inquired and become familiar with the Entrepreneurial Zone. They receive the E 101 status. Candidate acquires their Interested Entrepreneur E101 digital badge.
The Explorer Entrepreneur – This individual is an Interested Entrepreneur and has completed E 201 and P 301. This individual presents their initial concept/ idea. Candidate acquires their Explorer Entrepreneur E201 and E301 digital badges.
The Entrepreneur – This individual is an Explorer Entrepreneur and has completed P 101 and P 201. This individual continues to work on concept/ idea. Will begin to discover resources within the IC and begin working with Experts. Candidate acquires their Entrepreneur P101 and P201 digital badges.
The Certified Entrepreneur – This individual has been identified as an invested Entrepreneur. The individual will work in the Entrepreneurial Zone and have access to the entire "Network". Candidate works on developing their concept/ idea and utilizes experts and IC resources. Candidate has also completed their Opportunity Discovery Canvas. Candidate acquires their Certified Entrepreneur Certificate of Completion.
The Master Entrepreneur – This individual has been identified as a Certified Entrepreneur. Individual may lease/ utilize space in the Entrepreneurial Zone as a start-up company. The Certified Master Entrepreneur takes concept/ idea to market and establishes initial business formation or sale of idea.
Project Teams
Entrepreneurial Zone Team
This team focuses on developing the Entrepreneurial Zone as it is a start-up venture. The student designers and Interns on this team create new marketing strategies, business operation strategies, test and teach the Mini-Certification program, manage the funds gifted to the Entrepreneurial Zone and make connections in business and industry for the betterment of the program and the students and community they serve. This team is in the development phase of the Entrepreneurial Zone and preparing for the growth phase as they experiment, make connections and use their Entrepreneurial MindSet development to establish this program and its reach.
Partners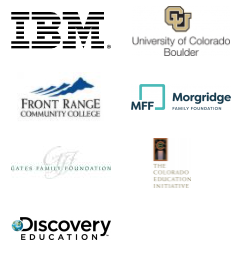 Contact Us