Click here to check out our VEX Robotics Vimeo Channel
Overview:
St. Vrain Valley Schools has been providing competitive robotics experiences through VEX Robotics since 2014. Robotics is an amazing way to engage students of all ages in dynamic, meaningful STEM learning. Students learn about design and fabrication, electro-mechanical engineering, applied engineering and computer science. They also develop durable skills like project management, collaboration and communication, persistence and dealing with ambiguity.
Our team has worked hard to develop a robust, dynamic program that is available to all SVVSD students. Learn more about why and how we've designed this program over the past few years.
Vision: Develop long-term, sustainable, equitable and high-quality robotics programming in SVVSD. We want to inspire educators, students and community members by providing engaging, challenging and transformative robotics experiences, both during and outside of the school day. Through this, we hope to demonstrate the value of robotics in developing motivated, skilled and future-ready students capable of competing on the global stage. Learn more about why we do competitive robotics through these links:
What does VEX lead to? Elementary students who participate in VEX are introduced to basics about engineering and coding. When they enter middle school, they will have the opportunity to either take classes in both fields, participate in an extracurricular club, or do both. All SVVSD middle schools offer courses in both robotics and computer science. In addition, students of all ages have opportunities to explore both fields through summer programming at the Innovation Center.
When students enter high school, their options expand to include participating in focus programs like Skyline's STEM Academy, any of the district's existing PTECH programs, or taking classes at the district's Innovation Center (IC) and Career Elevation and Technology Center (CETC), many of which allow students to earn industry certifications or concurrent enrollment credits.
Additionally, students can participate in numerous work-based learning project teams at the Innovation Center, such as our Aquatic Robotics, Aeronautics or IoT/Edge Computing teams. All of these paid opportunities combine to provide students with authentic, client-based opportunities and help them start charting an individual career path.
Get Involved!! We love engaging our community in our VEX robotics program. If you are interested in being involved, please email Jake Roberts ([email protected]) for details. Below are some ways to support us:
For more information about robotics programming in SVVSD, please email Alexandra Downing.
---
2022-2023 VEX Robotics Season
2022-23 SVVSD VEX Leadership Team:

Alexandra Downing, SVVSD Competitive Robotics Program Manager
Jacob Roberts, Robotics Program Manager
Amy Hamblin, Prairie Ridge Elementary School
Danny Hernandez, Westview Middle School
Jennifer Macios, Sunset Middle School
Tessa Anderston, Trail Ridge Middle School
Joe Rovere, Altona Middle School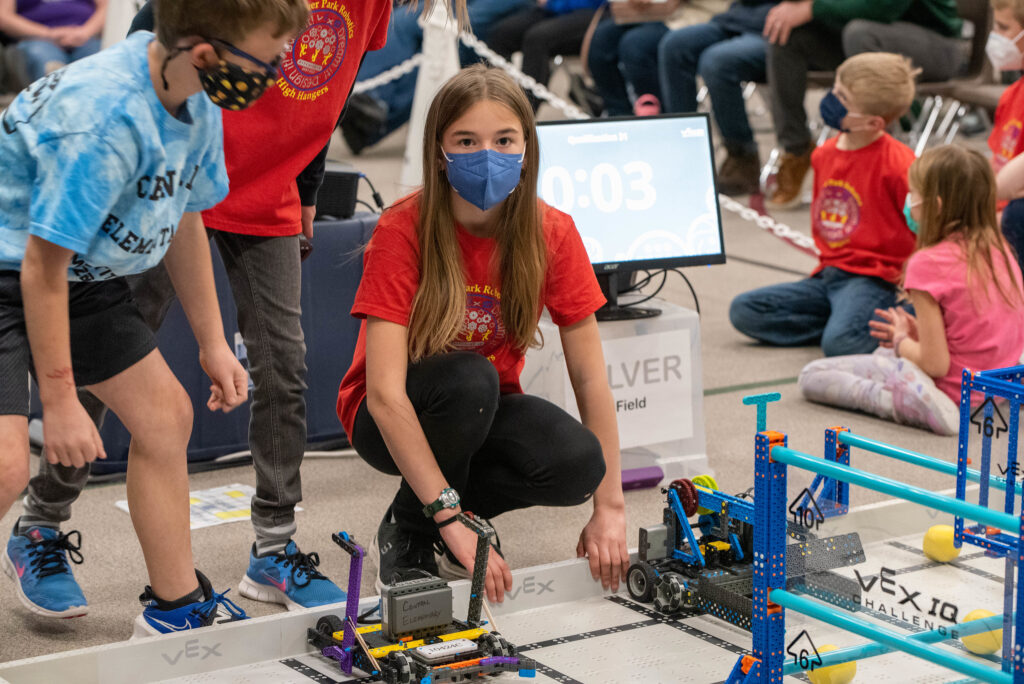 ---