The field of bioscience represents one of the faster growing industries in the country. There is an urgent need with our growing and increasingly aging population to develop new medicines and medical devices as well as sustainable chemicals, fuels and agricultural products.
Our students will be able to participate on the forefront of this industry through interaction with industry leaders and industry-relevant programming. The Bioscience program is designed to enable students to develop skills and capabilities in biotechnology and biomedical engineering. Students will learn fundamental and advanced skills in biotechnology lab techniques or apply engineering design processes to the development of novel prototypes such as prosthetics and devices that can help people with disabilities. Students will work closely with mentors from industry and learn what it is like to pursue a career in bioscience.
Whether through classes or as part of one of the bioscience clubs, students will have the opportunity to experience, in depth, the excitement of undertaking industry-relevant experiments and developing novel products in biotechnology and biomedical engineering.
Partners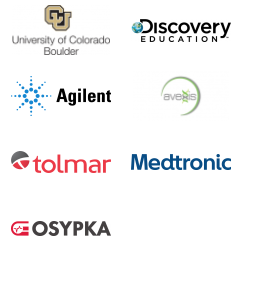 Contact Us