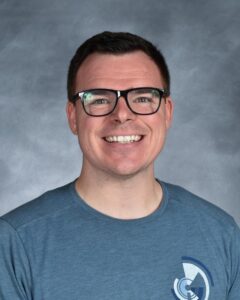 Title

Robotics and Technology Teacher

Email

Departments

Design
Robotics

Bio

Nate Wilcox is a passionate and enthusiastic lifelong learner. In stark contrast to his educational experience, he took a long road from apathy to enthusiasm by trying out career paths in music, retail, and the automotive industry. Within minutes of teaching his first class, Nate was enthralled by education and has been fortunate to teach a range of subjects across multiple schools and school districts before landing in the St. Vrain Valley School District.  He proudly taught STEM at Thunder Valley K8 for four years while coaching robotics and soccer. With interest areas ranging from sports to music, the most continuous theme throughout Nate's life has been a desire for growth in knowledge and skills. With an inspired curiosity and love for new experiences, Robotics has been the gift that keeps on giving thanks to ever-increasing opportunities as technology advancement flourishes.  

When he's not in the classroom, Nate can be found enjoying the outdoors with his wife Hannah and daughter Emma, playing or watching sports, or playing music.