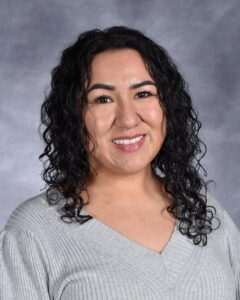 Title

Receptionist // Attendance Clerk

Phone

303-702-8200

Email

Department

Office & Building Support

Bio

Socorro (aka Coco) worked ten years in customer service before joining SVVSD in 2018 as an Enrichment Coordinator. There, she was able to provide a variety of classes for kindergarten through fifth grade. Classes ranged from cooking and  science exploration to making slime and more! Next she became a Child Care Director working primarily with Preschoolers. She Joined the Innovation Center in August 2021 as Receptionist and is so excited to be part of this revolutionary team! She is a proud Longmont Native and has a teenage daughter at Niwot High School. Her passions include working with students, cooking, and spending time with her loving family.