Student Spotlight: Everest Finn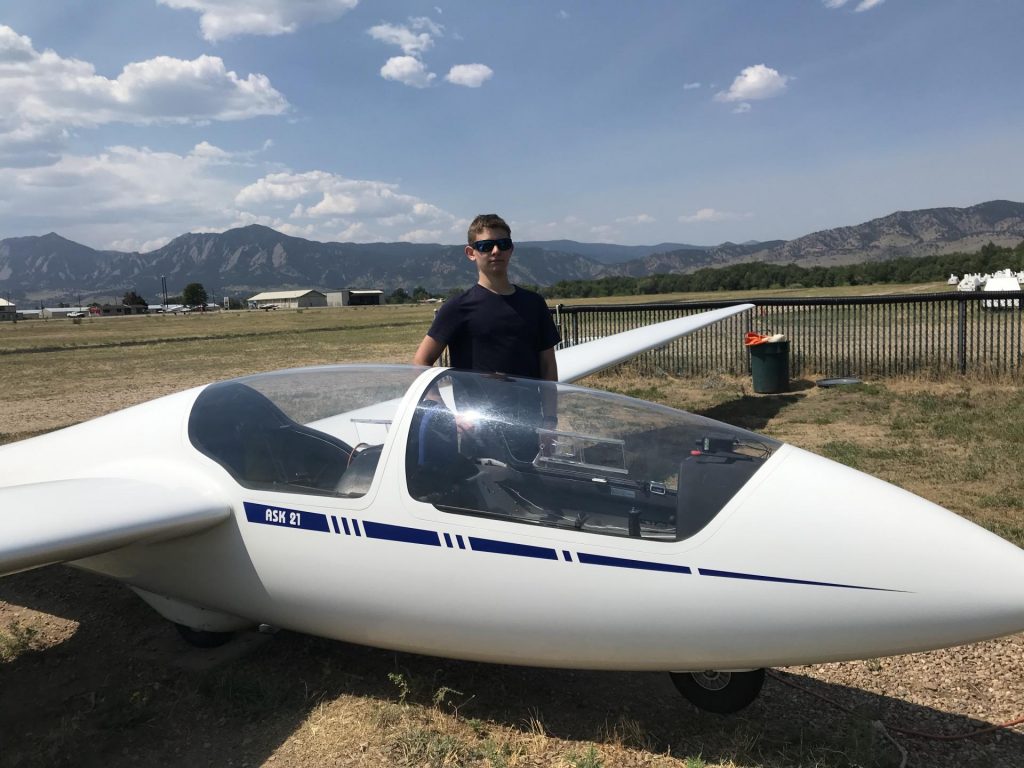 What is your name?
Everest Finn
What is your graduation year?
2023
What is the name of your home high school?
Niwot High School
Tell us a little bit about yourself (i.e. do you participate in athletics, clubs, sports, etc.).
Started flying gliders when I was 13, I soloed when I was 14, and I got my pilots license on my 16th birthday.
What classes have you taken at the Innovation Center?
Private pilot 1 and 2, Mac tech, AVT155, UAVED, robotics, UAS design integrations 1
Are you involved in any project teams? If so, which ones?
I am working on the Boeing drone at Aeronautics team.
What work have you been a part of associated with those teams? What has been your best experience at the Innovation Center? (Please specify if it was on a project team or in a class).
My favorite part is flying the racing drones.
Why should St. Vrain students take courses or get involved at the Innovation Center?
There's so many opportunities to learn about aviation and technology.