Engaged, Virtual Environments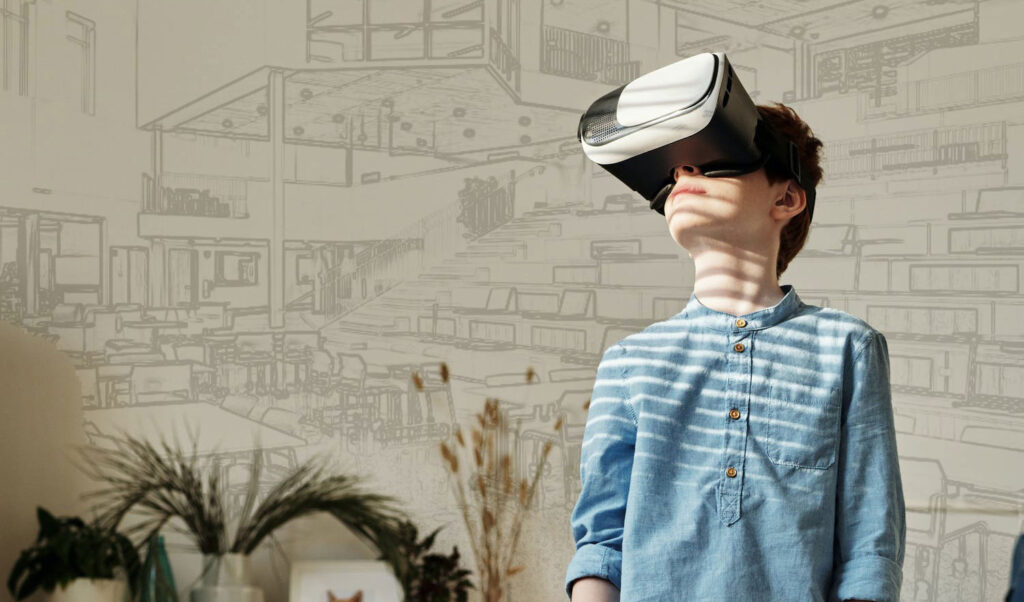 The Partners
FCI Constructors, Inc. (FCI) is an employee-owned corporation specializing in providing the best construction management, general contracting, and construction related services with the highest level of client satisfaction.
Founded in 1978 in Grand Junction, Colorado, our success was steadily built one satisfied client and successful project at a time. Today, FCI is noticed as one of the premier contractors in the Rocky Mountain region and southwestern United States.
AMD Architects is a 60-person design firm based in Denver, Colorado for more than 45 years. We have provided a full range of services including the planning, programming, and design of buildings for colleges, universities, schools, libraries, justice facilities, office buildings, cultural venues, and housing. We have been awarded the American Institute of Architects' Firm Award for "a distinguished body of work" three times and have received numerous local, regional and national design awards.
The Goals
At the cross-over of creative arts and computing, the Creative Computing and Design Pathway of the Innovation Center (IC) provides students with opportunities to utilize augmented reality, virtual reality, and other modern technologies and bring their design ideas to life.
Between November 2019 and May 2021, students worked alongside professionals from FCI Constructor, Inc and AMD Architects to digitally reproduce the exterior and interior specifications of the IC. Students then developed an interactive tour — including various media — within the environment to showcase coursework and student-led projects
During this project, students, teachers, and professionals hoped to:
Build skills in 360°, BIM, and CAD Modeling
Discover ways to engage virtual 'guests' within a digital environment
Increase understanding of architectural design, construction, and tech
Share technology currently used in construction careers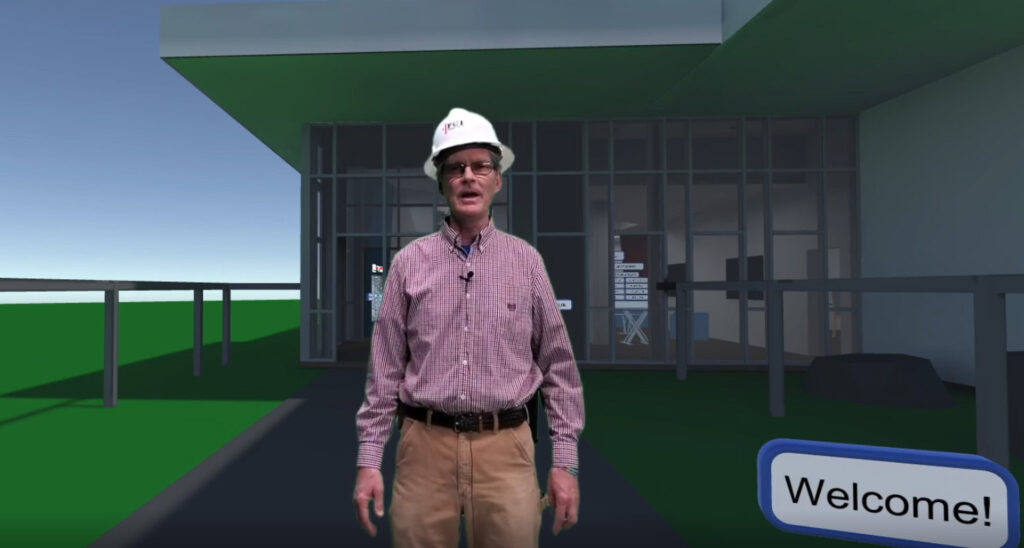 The Process
Each division of the Innovation Center (IC) encompasses some level of design thinking.
During this project, our student designers walked through each phase – Empathy, Define, Ideate, Prototype, and Test – to develop a solution for the identified challenge – How might we make the Innovation Center more accessible to those interested in learning more about programming and facilities?
Before identifying a problem to tackle, teams engaged in the first phase of the design thinking process – EMPATHY.
Students designers held initial conversations with AMD architects and FCI construction managers to better understand schematics, blueprints, and the overall design/construction process. Students also visited the construction site of St. Vrain's newly constructed Mead Elementary to get an up-close perspective of architectural design, electrical infrastructure, as well as heating and cooling. Using space and layout would prove to be an important part of their project.
Students quickly DEFINED the challenge of accessibility. Over the course of any given school year, the Innovation Center connects with several students, parents, community members, and industry partners via on-site tours. If the team could create another layer of accessibility – beyond on-site tours – more stakeholders could learn what the IC has to offer and potentially engage with programming. The team then began to IDEATE how to create
new touch points with the IC. Video came to mind, but the obvious choice was a combination of augmented and virtual reality.
In the Winter of 2020, students partnered with AMD and mentors in Dublin to collect and PROTOTYPE 360° and virtual information modeling (VIM) of the Innovation Center's exterior and interior space. With these resources, students developed interactive tours within the Engage VR platform. Each experience incorporated mixed media – student artwork, time lapse video, photos, and staff interviews.
Near the completion of the project, students were able to produce two drafts of virtual tours – one to serve the needs of the IC and another to serve as a promotional tool for FCI. To TEST their work, the student designers premiered their virtual tours with parents and a limited amount of FCI employees.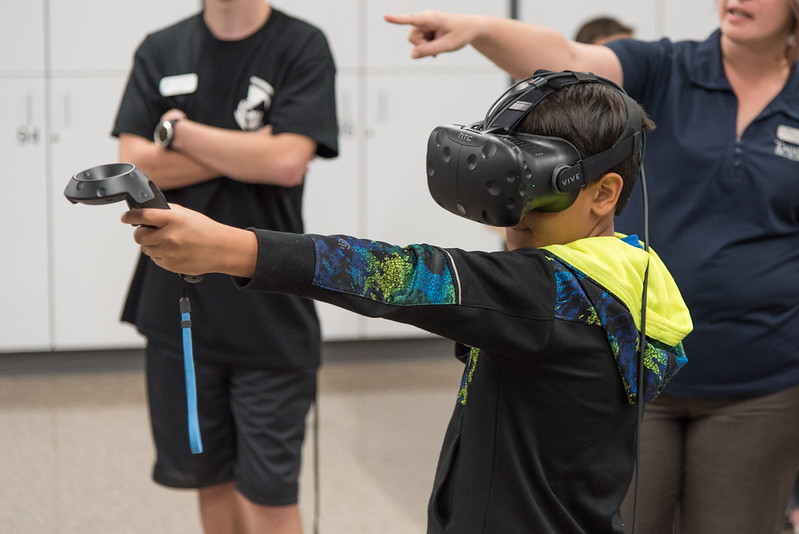 The Outcomes
The project officially wrapped up in May of 2021, when the team delivered the final presentation to FCI's leadership team.
The application is currently being used by FCI at career fairs to demonstrate the capabilities of the Innovation Center. By emphasizing new technologies and use cases, the group hopes to bridge students who have interests in these studies with career paths more associated with construction and architecture.
---
Contact Us
Axel Reitzig, Innovation Coordinator
[email protected]
Tom Darcy, Director of Advanced Technologies
[email protected]