Celebrating P-TECH Graduates and Launching the Colorado P-TECH Alumni Network
On Saturday, August 19, families, industry partners, and P-TECH staff came together to celebrate the graduation and success of P-TECH students from St. Vrain. The event took place at the Innovation Center of St. Vrain Valley Schools, where graduates from the past four cohorts of FalconTECH at Skyline High and the inaugural cohort of EagleTECH at Frederick High gathered to mark their achievement of earning associate's degrees.
The ceremony was a culmination of years of hard work and dedication by these students. It was a testament to the effectiveness of educational initiatives like P-TECH, which provide students with valuable skills and experience to succeed in the workforce.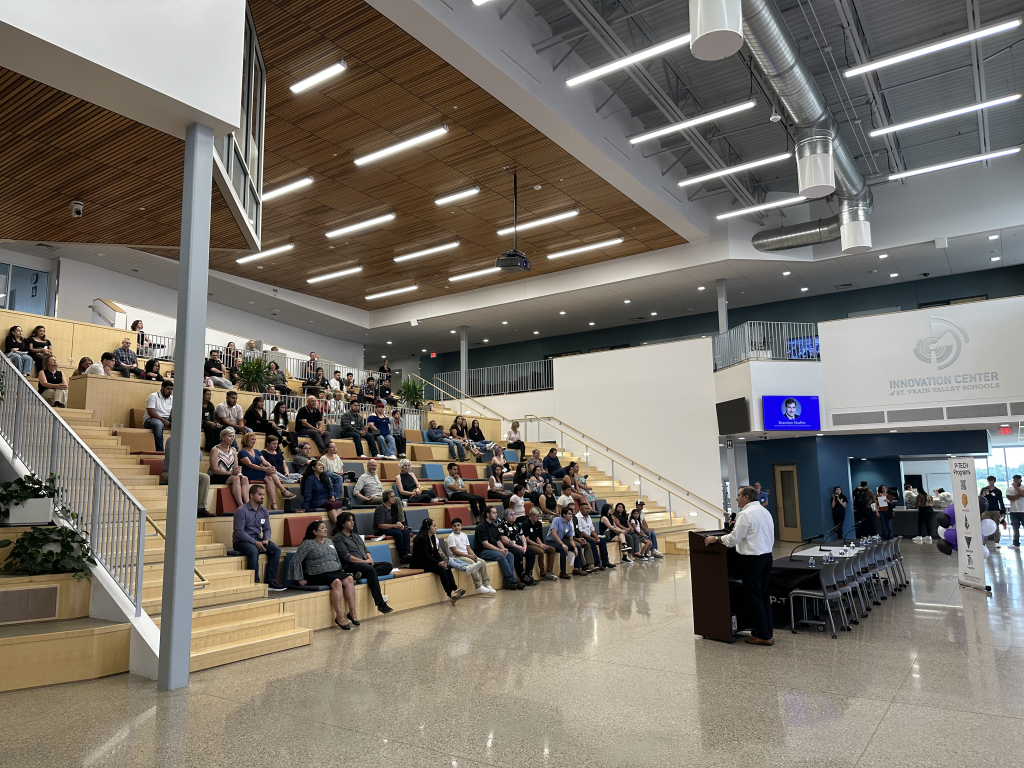 Amidst the celebrations, a new organization, the Colorado P-TECH Alumni Network, made its debut. Comprising St. Vrain P-TECH graduates, this network aims to provide support and networking opportunities for its members as they enter the professional world.
The event featured two notable speakers, including Joe Guiles PhD, the Head of Chemical Development at Agilent Technologies, as well as Frannie Matthews, the CEO of Colorado Tech Association.
In addition to the speeches, there were three panel discussions that took place. The first panel was composed of mentors, both from within and outside of St. Vrain, and graduates of St. Vrain P-TECH programs. The second panel of the evening was with current college students from CU Boulder and Colorado State University, all of which graduated from St. Vrain's P-TECH programs.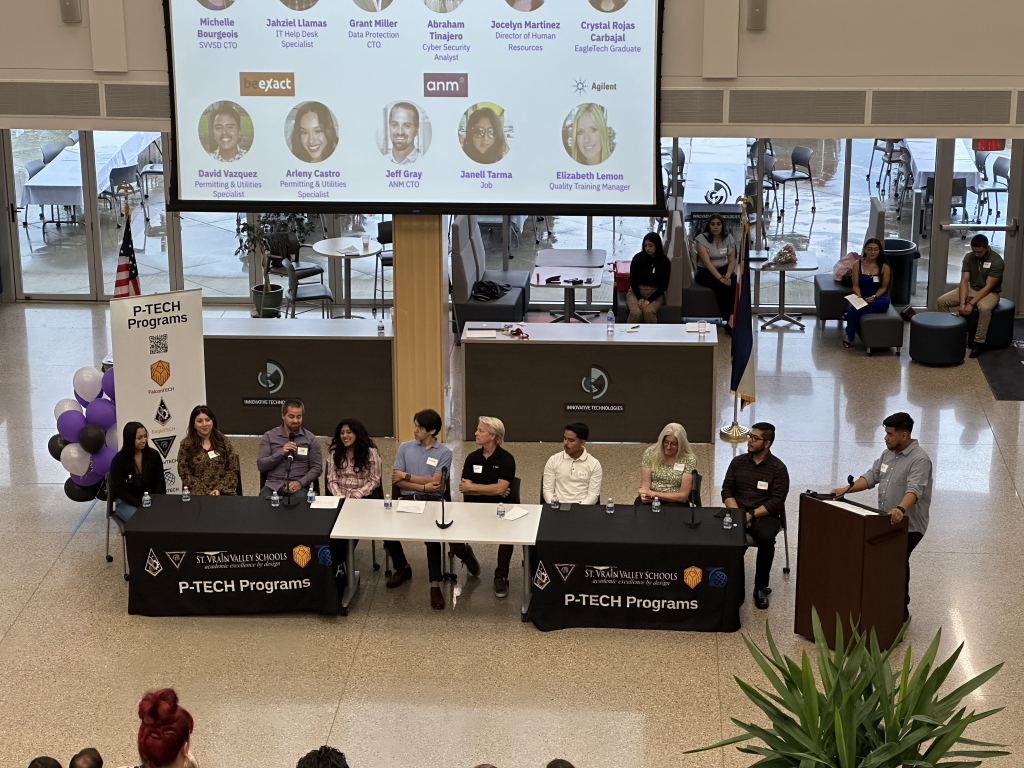 The final panel of the evening was with parents of graduates from the FalconTECH Program, who shared their views on how P-TECH had positively impacted their children's lives and opened doors to new opportunities.
The highlight of the event was the launch of the Colorado P-TECH Alumni Network website. Led by P-TECH graduates, this platform will serve as a resource hub and networking space for P-TECH alumni as they navigate their careers.
"It's with immense pride that I've witnessed the journey of our P-TECH graduates, not just in academic accomplishments, but in the profound growth of their leadership abilities," said St. Vrain's P-TECH coordinator Louise March. "Our P-TECH graduates are poised to shape industries, uplift communities, and inspire future generations – this celebration is a reminder that P-TECH is not just an educational program; it's a pathway to a successful future."