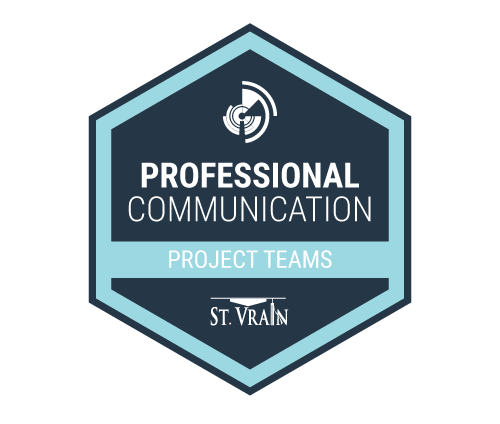 The Communication Badge focuses on three key components: digital etiquette, in person communication, and developing, crafting, and delivering pitches. When recipients are finished, they have a foundational understanding of the different modalities of in person communication, how to communicate formally using email, and delivering a pitch about themselves and their role within a respective organization.
After completing this badge, recipients can:
Identify and define the different modalities of communication including: formal, informal, and small talk.
Demonstrate how to effectively communicate via email to different audiences.
Create calendar invites with virtual meetings using Google Calendar.
Develop and deliver a pitch.
Interested in earning this badge?
This badge is open to all interested St. Vrain Students. If you would like to take the course, go to www.schoology.svvsd.org and under 'join a course' enter in this code: DK9H-ZRGK-BK5P6