In partnership with Boulder County Parks and Open Space, Colorado Parks and Wildlife, Ocean First Institute, City of Boulder Open Space & Mountain Parks, U.S. Fish and Wildlife Service and the Denver Zoo, the Innovation Center's Conservation Data Science students are working on conserving the Northern Leopard Frog. Native to Colorado, the Northern Leopard Frog is a species of concern along the Front Range of Colorado and is facing a multitude of threats such as diseases, predators, and natural habitat loss. The Data Science students are working closely with partners to follow and give suggestions on the new standard operating procedures for raising these frogs from eggs through tadpole stage in house at the Innovation Center. This involves daily water quality testing, water changes, tank cleaning and feedings. Students are also out in the field monitoring water quality, land cover observations, and acoustic recordings at various locations along the St. Vrain River. Learn more by clicking on the student-produced slide show below.
News Articles
View the news articles from Times Call and Longmont Leader featuring Innovation Center students and their conservation efforts of the Northern Leopard Frog.
Challenge Submissions
The Conservation Data Science students entered two challenges: OurEcho Challenge and the Rise Challenge. Learn more about the different challenges below:
The Conservation Data Science students comprised of Trevor White (Niwot High School), Blake Wolver (Erie High School) and Reed Sneider (Altona Middle School) are part of an international challenge: OurEcho Challenge and gave themselves the name Team Fungi Frogs for this challenge. Competing for a grant worth $5,000, your vote can help them win. Check out their video about biosecurity in keeping the tadpoles healthy and then click the link below to vote.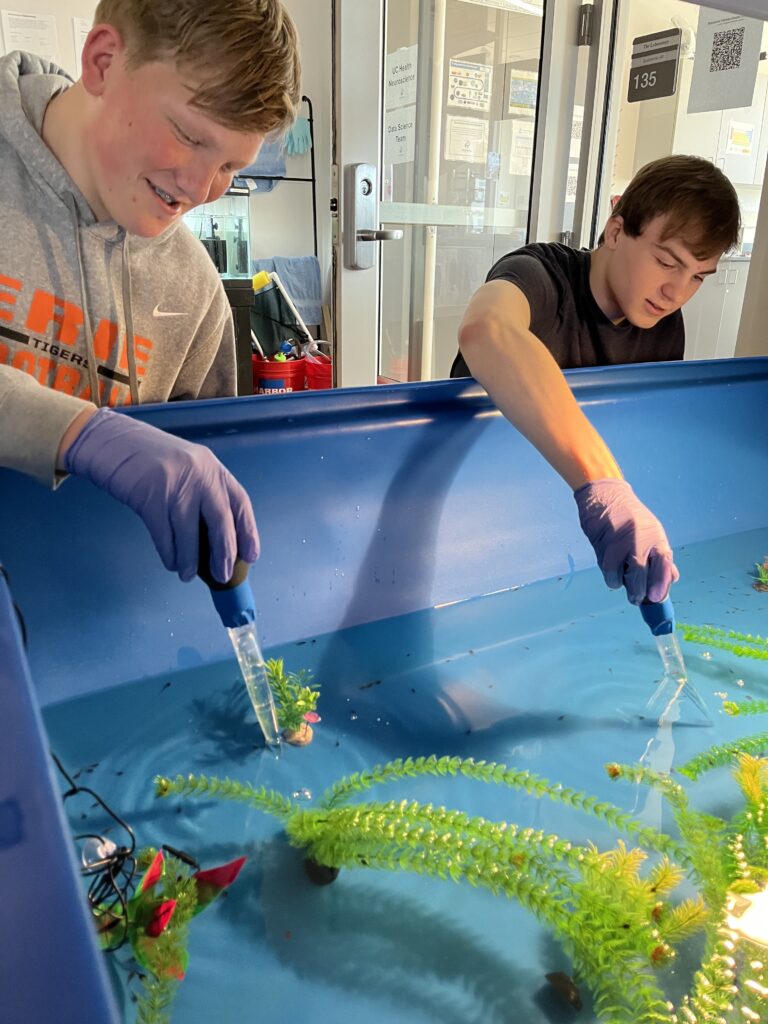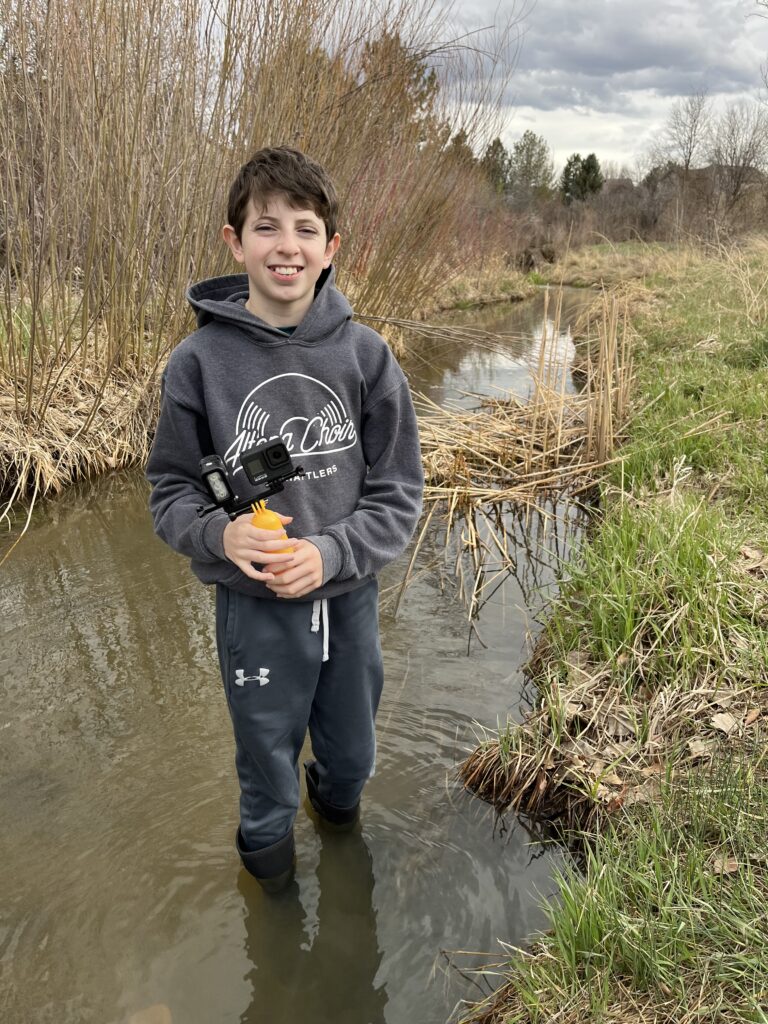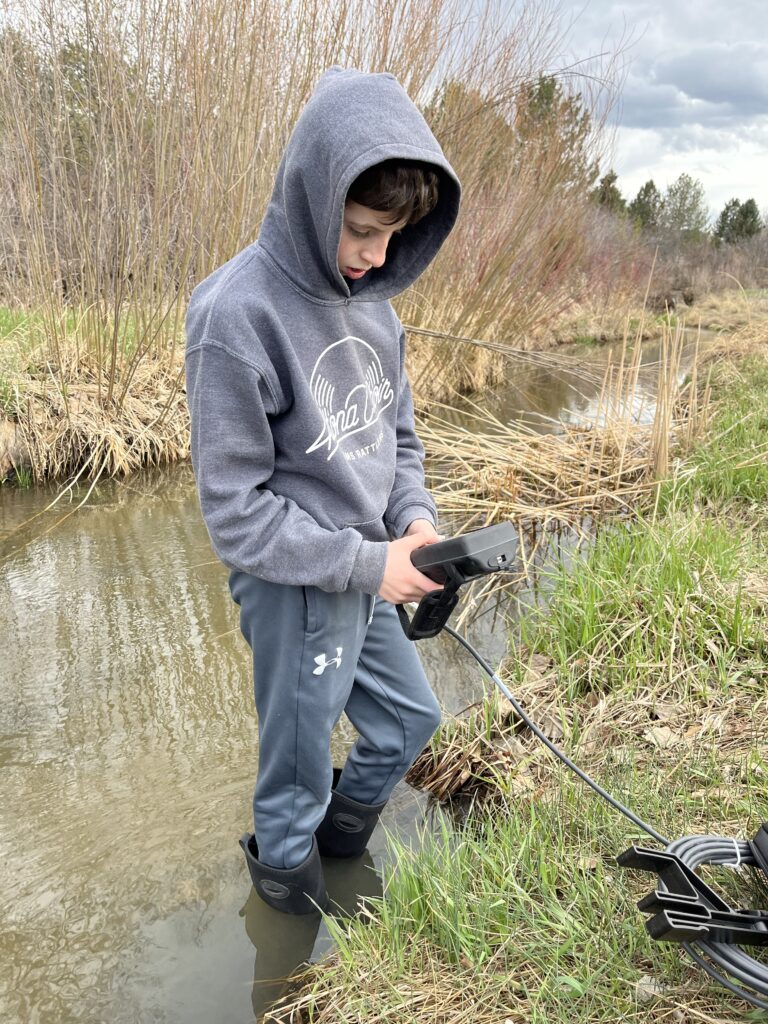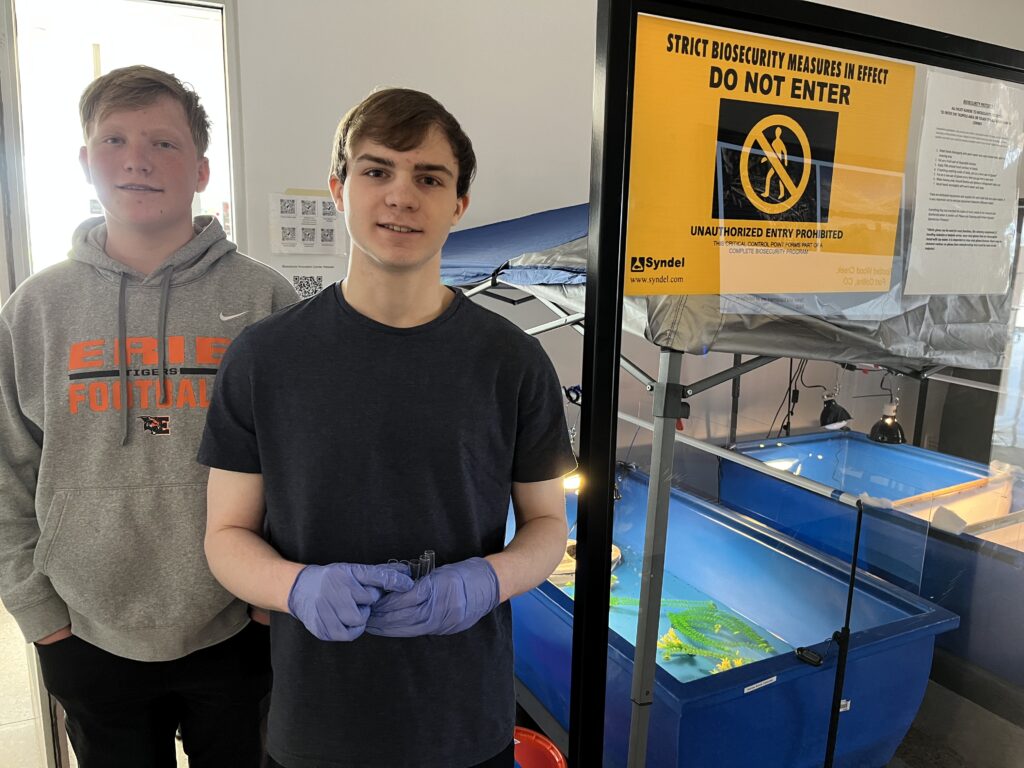 ---
The RISE Challenge, hosted by Earth Force, supports students from across the state of Colorado in their efforts to research natural hazards and improve climate resilience in their community. The Conservation Data Science students had three separate submission videos. You can view them below along with their placement in the challenge: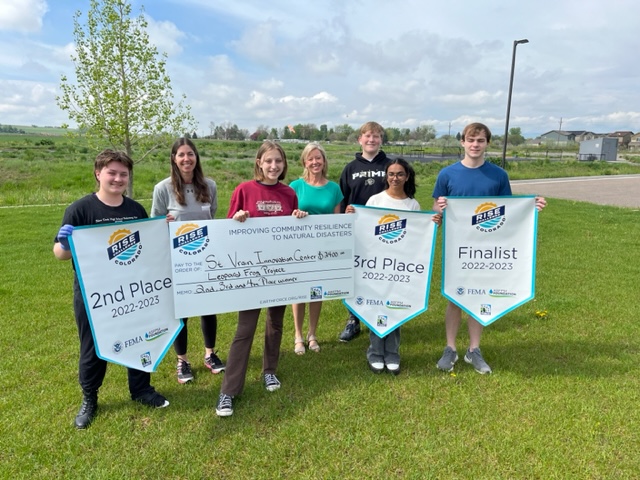 ---