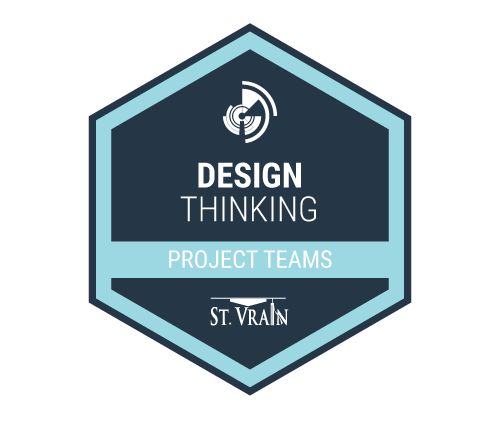 Design Thinking is a common approach that is used throughout many industries to solve complex problems. Institutions are often tasked with problems that may seem to be a simple fix but actually are quite complex.
The Design Thinking process provides problem solvers the opportunity to generate a solution that originates from empathy, allowing them to really understand the client/user and work with and not just for them. In this badge students are tasked with choosing 1 of 4 real world scenarios and implementing the Design Thinking Process to identify a solution. 
After completing this badge, the recipient can:
Understand and use the Design Thinking Method as a problem seeking and problem solving tool
Simplify a complex problem by dividing it into smaller components using the Design Thinking process
Identify and define the steps associated with the Design Thinking Process
Develop a problem statement as it pertains to a specific user Collaborate with others to build on ideas as possible solutions to a problem
Use the critical friend process to receive feedback in order to reiterate solutions
Interested in earning this badge?
This badge is open to all interested St. Vrain Students. If you would like to take the course, go to www.schoology.svvsd.org and under 'join a course' enter in this code: RN36-G7F3-WJ45S