The UC Health VR Neuroscience Team merges Virtual Reality technologies with cognitive neuroscience to develop innovative ways to increase joy, empathy, and connection in teens in a post-pandemic world. Through extensive mentorship with social VR firm Rendever, local health giant UCHealth and other partners, students learn about how the brain interacts with the world through complex socio-emotional cues. This knowledge is then applied to film and develop VR prototypes that are shared with students throughout the district. Students also gain experience with 360° videography and GoPro cameras.
---
More Details
The Innovation Center's Bioscience program is looking for passionate student developers who will work in partnership with UCHealth to create a new pathway in which virtual reality can support the pursuit of joy, empathy, and connection. The team is looking for students who can easily work with others as well as contribute their individual talents to the team, complete their work on time, and commit to attending every meeting. As a member of the team, developers will learn new skills and knowledge, beginning with neuroscience.
Other partnerships include Rendever and their commitment in making high tech simple and accessible in order for all people to build mentally healthy relationships. As a member of this team, you will work with members from UCHealth and Rendever, as well as SVVSD staff to develop and test a virtual reality application prototype, with a focus on joy, empathy and connection. You will also apply principles of human-centered design thinking and develop a mindset of social entrepreneurship.
Phase 1 (progress and final event) // 2021-2022 school year:
UCHealth and the Innovation Center of St. Vrain Valley Schools have partnered on a two year project focused on the use of virtual reality to build joy, empathy and connection among high school peer groups. Innovation Center students are using design thinking to create meaningful virtual reality experiences they hope will eventually be used in real life settings with their peers.
St. Vrain and UCHealth experts along with virtual reality partner, Rendever, have provided mentors to the students to understand more about neuroscience, mindfulness, and virtual reality content design. Essentially, getting the right experts in the room with the students so they can go dream, think and create.
The "prototype unveiling" event in May 2022, showcased the "why" behind each project and allowed the students to explain the process and development of their prototypes – from design thinking to content design. The students also discussed the challenges they've faced in translating ideas to technical application. For the 2022-2023 school year, students will pick up where they left off and start working on finalizing their projects into marketable virtual reality content.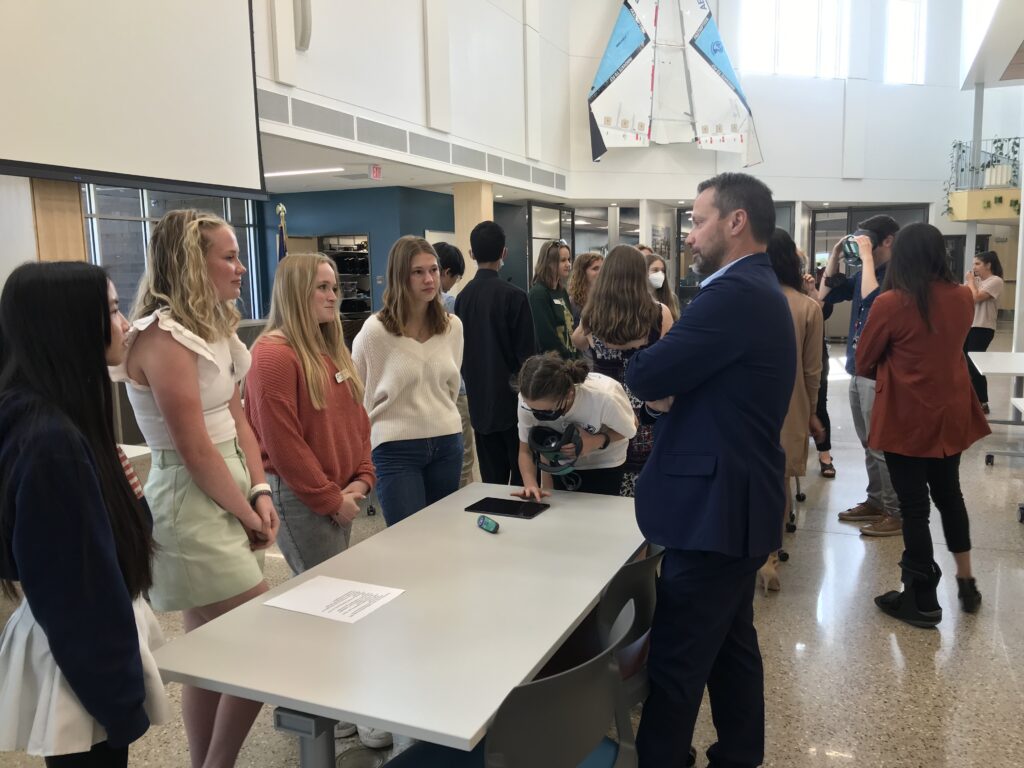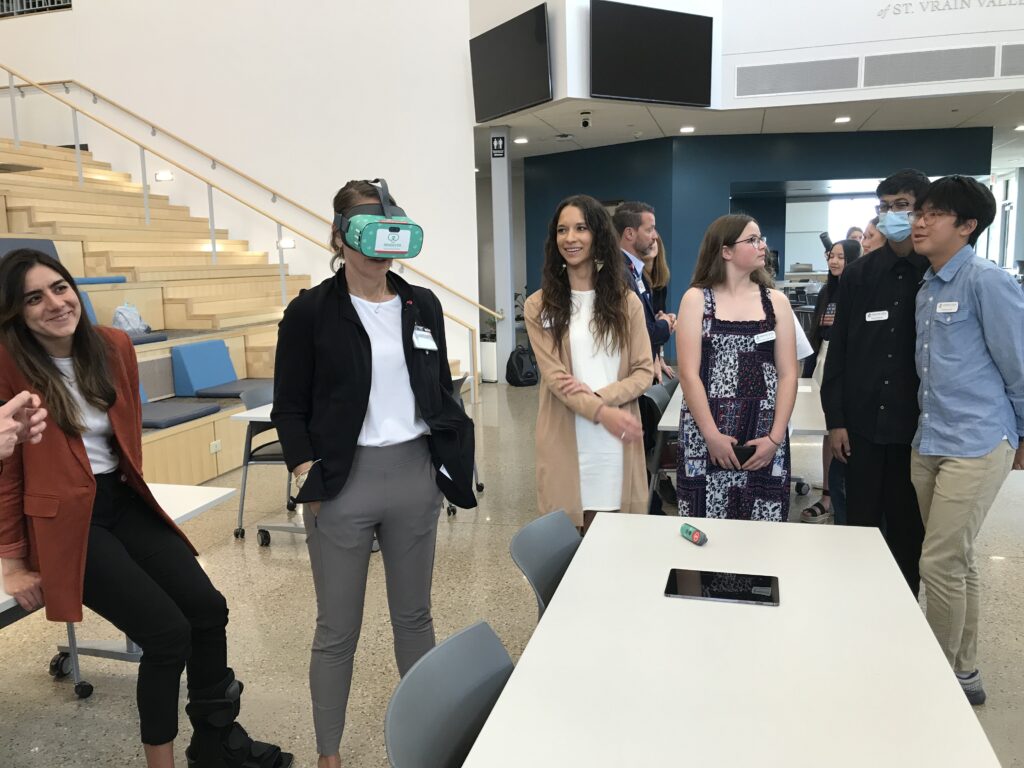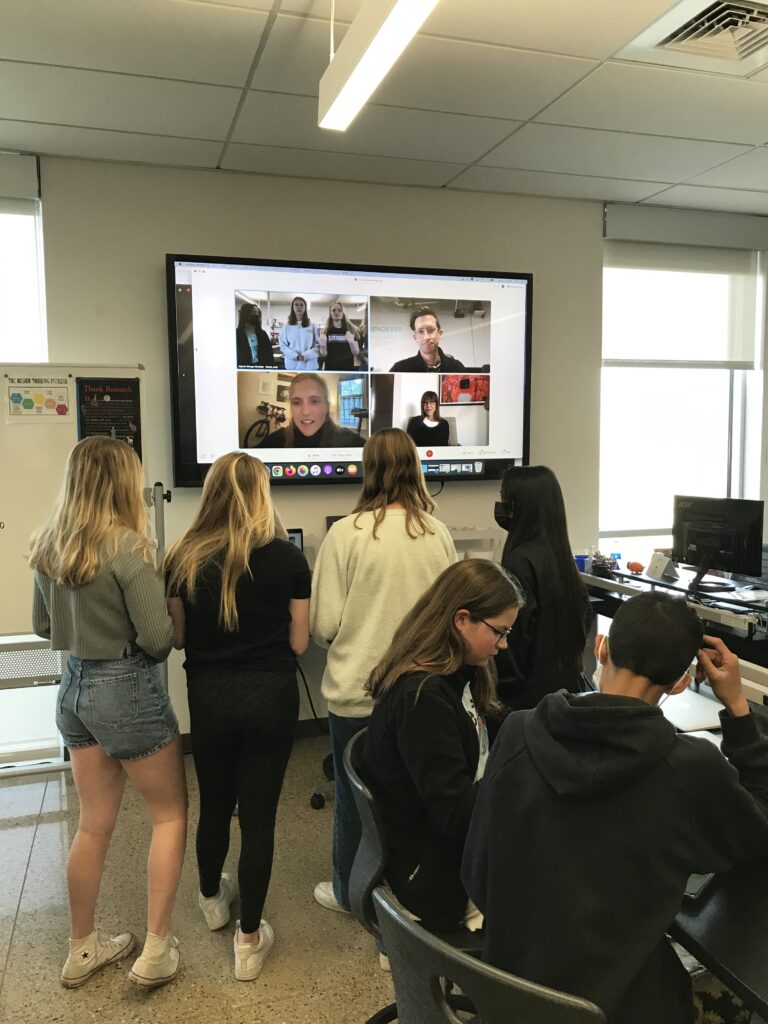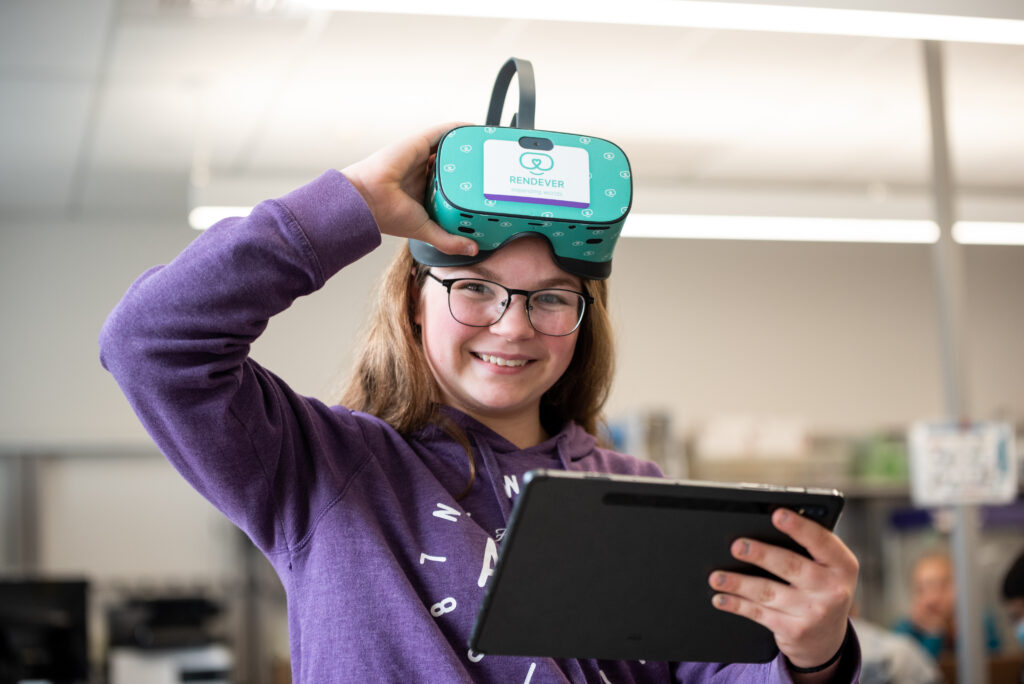 ---
Partners
---
UC Health Neuroscience Team Manager
Interested in joining? Contact Jayme Sneider for questions, availability and how to apply.
If you're interested in taking any Bioscience courses for high school credit at the Innovation Center, check out our course catalog here.